Welcome to the RPG Museum!
We are a wiki about tabletop role-playing games (RPGs), and our database includes information for RPG players, GMs, and designers. Other RPG wikis focus on homebrew content or specific games or settings, but we want to be a resource that can be useful for everyone in the RPG hobby. That's why our pages cover gaming advice, theory, publishing, history and culture without the homebrew content.
Anyone can edit pages on RPG Museum, and we'll never reach our full potential without contributions from RPG fans like you! We need new content, so we especially appreciate when people add new pages. Do you see something missing, like a game, a book, a creator, a concept? You can help by adding a page for it! We'll thank you later.
You can learn more about the RPG Museum itself at RPG Museum:About!
See also
What's new on RPG Museum
Track the most recent changes to the wiki on this page.
No changes during the given period match these criteria.
What are RPGs?
A role-playing game or RPG is a sort of creative social activity in which the players use game rules and their imaginations to create and play the roles of characters, who will be the protagonists in the fiction that the players will create together. This fiction is usually created through a semi-structured conversation, with players taking it in turns to say what happens and using rules to resolve situations of conflict or uncertainty about what happens next.
Featured video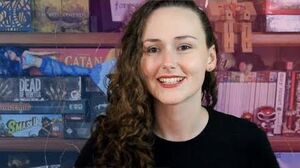 Helping out
If you'd like to help out but aren't sure where to start, try one of these?
What is there to do?
We really love when people add new material, so here are some tips for that:
Create an article
You can use this bow to make a pre-formatted page (including helpful tips!) on a role-playing game:
Or for something more freeform, you can use this box instead: